My primary interest in art does not lie in the sphere of craftwork or techniques. Neither do I try to deliver appealing results appropriate for, or adapted to the viewer. The latter idea in particular exists in thousands upon thousands of versions. I call this kind of art »decorative painting«. In most cases, its only purpose is the ability to earn a living with it. That's why artists are always very adapted/pretentious – to please the possible buyer and not to confront them with the very thoughts they try to avoid, by fixating only on the seemingly beautiful, colorful, illusory world.
There is also this widely-accepted and unquestioned misunderstanding: just because someone has studied art does not mean that they are an artist. They may have a perfect command of certain techniques and skills, but what they create is not automatically art. Someone can be a gifted craftsman, yet does not even come close to being an artist. Certainly, there is very much a difference between art and those things that are simply pleasant-looking.
If we wanted to equate the skill or craft of art with art as such, then every bricklayer, electrician, carpenter, florist, etc. would be an artist. I'll take that idea even farther: everyone who masters their work / their craft well is an artist. Consequentially, every single person is an artist – each in their own, individual way.
A profession in any craft can be learned, therefore it is reproducible; it can be functional or decorative. But a work of art provokes someone's emotions, someone's inner world. I see it as essential for art to throw light on those things preferably concealed. Ideally, its task is to enlighten. Contemporary and time-critical. If this is not the case, why do we need artists? We can create decorative pictures ourselves if desired.
Personally, I am interested in such art that addresses certain conditions; the kind of issues that are swept under the rug, so to say. Of course, I also occasionally busy myself with, let's call it, »mundane themes« or what you would name »easy going«. But here too, I am always concerned with the inherent background information.
I often hear, »Isn't it a dream job to be an artist?« Yes, indeed it is, if it is your vocation. If not, it is one of the most difficult tasks to face, as it will always remain a balancing act between the established and prevailing norms and rules, rarely leading to social success and prestige; if any, usually only after the artist has passed away. History has already proven this to us.
I do love art. And yes, I do sh… on your norms and rules.
With love!
An Artist
Translated by Sequana Birkel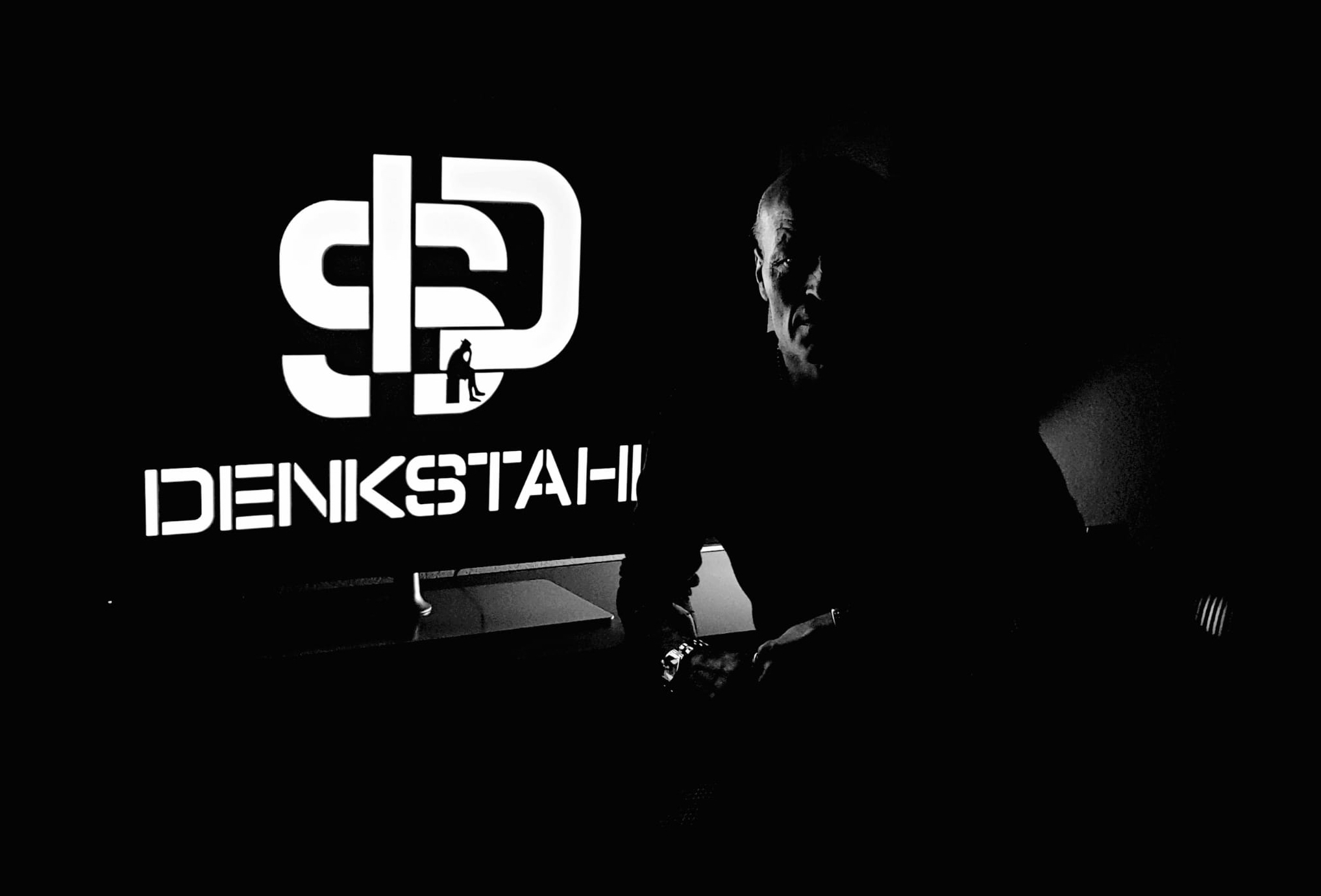 For thinking, rethinking, thinking ahead
The pictures presented in our art blog are purchasable as DENKSTAHL UNIQUE PIECES, if they are still available.
A unique piece is a high-gloss print with pigmented ink on high-quality photo paper, laminated behind acrylic glass and reinforced by an aluminum back. Each unique piece is stamped with an artist's stamp. For each artwork you will receive a certificate of authenticity signed by the artist and the biographical art book DENKSTAHL. art of a rebellious mind, which will be dedicated to you.
If you have any questions or are interested in an artwork, please send us your inquiry via e-mail to denkstahl@vollherzig.de. You can also arrange your individual appointment directly by phone: +49 1772851804.